Zanesville Area Vets Receive Commemorative Quilts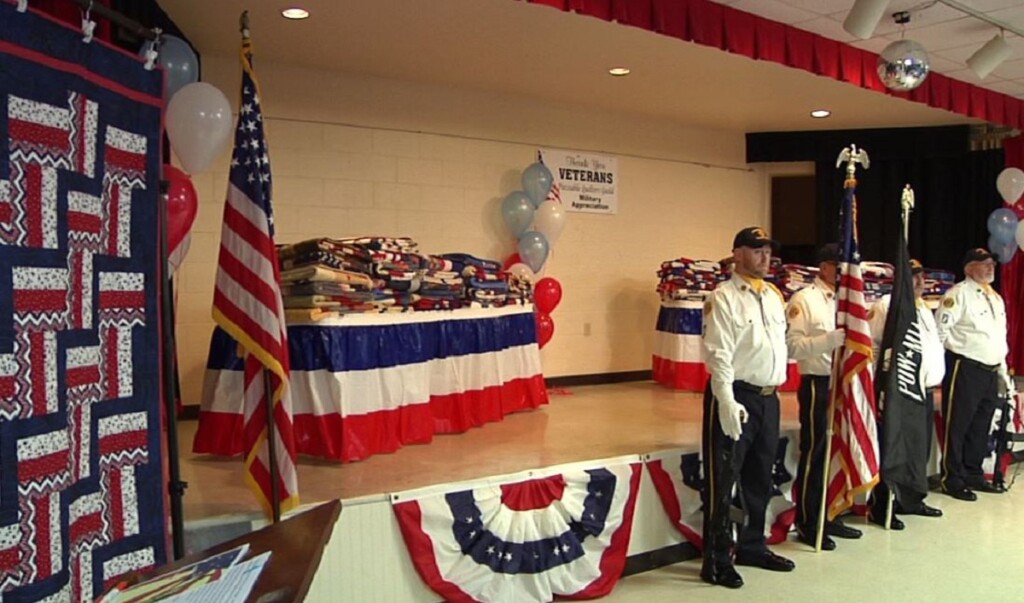 ZANESVILLE, Ohio — A group of Zanesville-area quilters presents local veterans with quilts on this week preceding Veterans Day.
The Pieceable Quilters Guild planned their presentation this week leading up to the Veterans Day Parade in downtown Zanesville.
"Every member of our guild has a story to tell about their experience with a veteran, or maybe they could even be a veteran, themselves because every year we have some females that are veterans. But they all have a story. They all have a connection to a veteran. It's that connection, that love, what brings them here. That's what brings them to making these quilts. Plus, it's our love for our country and our appreciation for what they do," says Barbara Bogart, Chair of the Peaceful Quilters Guild.
Organizers say each quilt is designed to be unique.
"It takes time, and we try to never make two quilts exactly alike. So we typically do over fifty quilts a year and it's somewhere between a week to two weeks to make one quilt," Bogart added.
It's the guild's third year for making the quilts. The group has up to twenty members. The quilts are given to vets who live in the Zanesville area.