Zanesville-Muskingum County Health Department gives COVID-19 update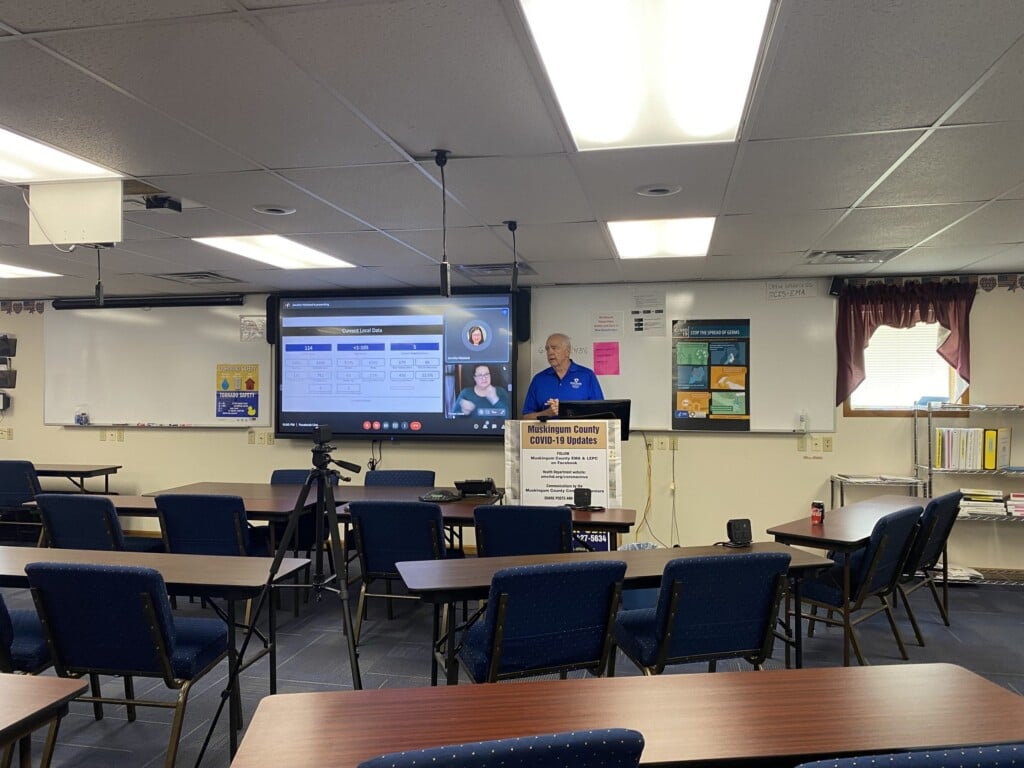 MUSKINGUM COUNTY, Ohio- The Zanesville-Muskingum County Health Department held a COVID-19 update today to inform the community on facts and information about COVID and the new variant. 
The Health Department issued a mask advisory, urging everyone to wear a mask indoors and in crowded areas, regardless of vaccine status. As of Saturday, Muskingum County is in the high transmission level of community transmission.
Today, the delta variant accounts for 86% of new COVID cases in the United States.
"The delta variant has some characteristics that are different from the original SARS-CoV-2 virus. The characteristics are first of all, the viral load, the number of virus particles in each respiratory droplet, is much higher and the ability of each of those viruses to infect someone is much higher," health department medical director Jack Butterfield said.
There are currently 116 active COVID cases in Muskingum County, totaling 9456 overall cases. 34 of those cases are breakthroughs. Vaccine breakthrough cases are not as sick as a case in an unvaccinated person. However, data has shown you can still shed the virus.
Dr. Butterfield urges individuals to get vaccinated.
"The vaccine is the single most important weapon against COVID. We showed in the first half of this year how cases of COVID dropped to the point where the CDC felt comfortable in May, lifting the mask requirement because the cases were at an all time low since the beginning of the pandemic," Dr. Butterfield said.
The notes from Dr. Butterfields live Facebook broadcast can be found on the Health Departments website. The website is updated daily with new statistics and information about COVID-19.