ZPD investigates home invasion/shooting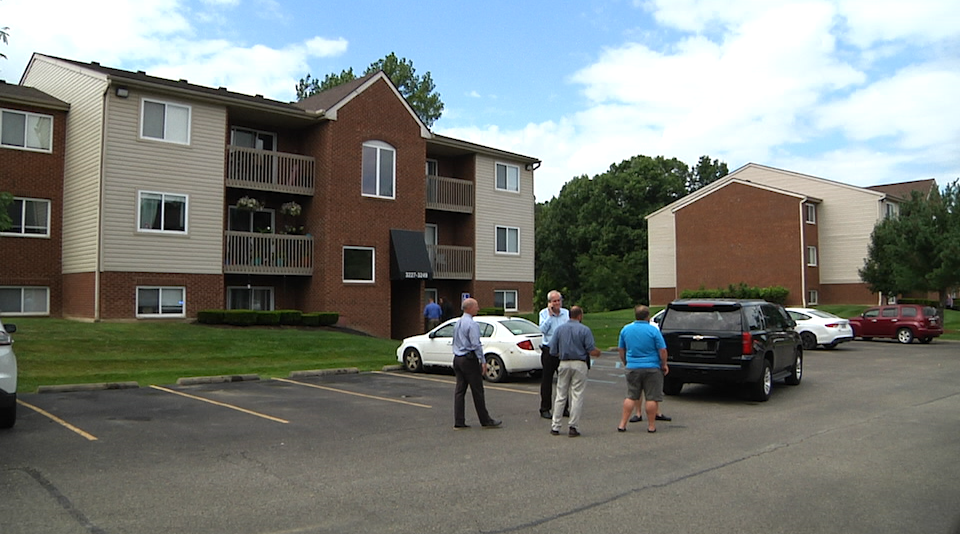 ZANESVILLE, Ohio–Zanesville police are investigating a home invasion and shooting incident.
It happened shortly after 1:30 p.m. Thursday at the Sandhurst Apartments off Military Road in Zanesville.
Authorities said when officers arrived on scene they located a victim inside an apartment who had been shot.
"Units were responding and being updated by dispatch while enroute it was disclosed that there had been shots fired. While enroute officers responded and arrived on scene and made contact with the caller at the apartment and we did discover a gunshot wound victim who had been transported " Zanesville Police Department Chief Scott Comstock said.
"We are waiting for a search warrant right now so we can obtain evidence to piece this crime together. Right now details are limited as the investigation progresses we'll be able to release more details." Detective Sgt. Phil Michel said.
At this time, no information about the suspect is being released . However, Zanesville Police are asking anyone who may have surveillance video from the area or any other information that could help in the investigation to contact the Zanesville Police Department at (740) 455-0700.