50th Stars and Stripes on the River Booms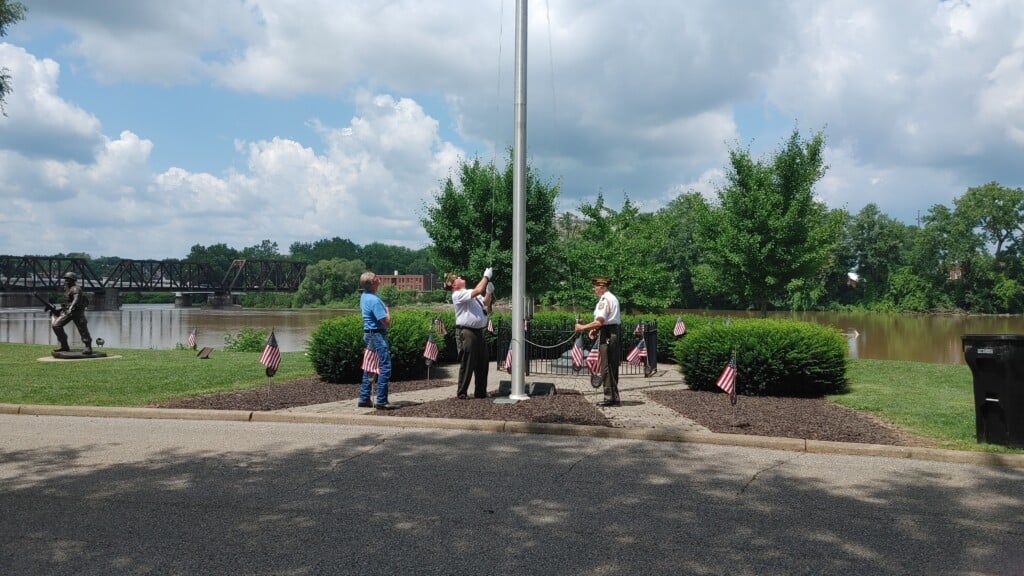 ZANESVILLE, Ohio – The Fourth of July means family, fun and fireworks, what's more is that the 50th annual 'Stars and Stripes on the River' is happening at Zane's Landing Park.  
The event presents a local, affordable, opportunity to get out and have fun by experiencing live music, games and concessions while celebrating the nation's birthday.
Tuesday's  events began at 12pm with the national anthem sung during a flag raising ceremony.
Zanesville Mayor Don Mason attended the ceremony and discussed the importance of the occasion.
"Raising the flag is kicking off our July Fourth ceremony and really refreshes in our minds the independence and purpose of our country," Mason said. 
The anthem was sung by Melinda Russell who attended the festival to enjoy time with her family and enjoy a day of entertainment and leisure. 
"So I really love the live music. Big fan of the food trucks. So I'm always here to support the Zanesville Jaycees as well," Russell said.  "I know they have a lot of stuff for the kids. But yeah, just spending the day hanging out and then enjoying the fireworks at the end."
 Proceeds from the event will go to the Jaycees who reinvest them by serving the community year-round.