Bach to Broadway Performance Coming to Secrest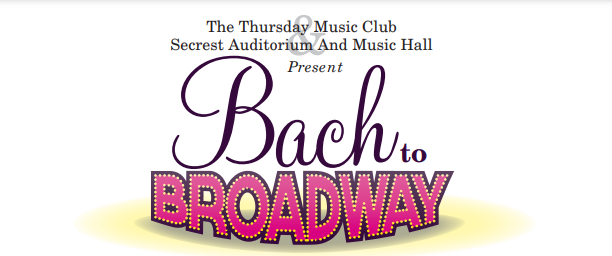 ZANESVILLE, Ohio – Zanesville offers many opportunities throughout the year for all types of music lovers to experience a wide array of artistic expressions through the medium of live music.
Thursday Music Club Promoter and Producer Jim McLaughlin announced an upcoming, interactive show called Bach to Broadway that will mix classical and pop music together inside the Secrest Auditorium.
"It should be a fun event and you'll get to see some people that are seasoned musicians perform very well and you'll see some people doing their first or second performance in public. And you can sort of imagine what their life might be in music if they would stay with it," McLaughlin said.
The event will feature Muskingum County natives Bill Barrett, who lives in Redondo Beach, California and Nate Terry who lives in Columbus. Both have moved away to pursue careers that involve music.
The Civic Chorus Chamber Singers will take part as well to tie into the local theme.
"It's special first of all because it features all Muskingum County or Zanesville performers, professional and amateur," McLaughlin said. "And with age range from 8-to-80 within the program, there's something for everyone. And this was suspended because of the pandemic, so this is the first time we've brought this back since 2019. So I'm happy to bring this back to the community."
Bach to Broadway is a free concert that will be open to the public and held 7:30 p.m. Saturday, May 6, at the Secrest Auditorium. The doors open at 7.