Blue Avenue Remains Closed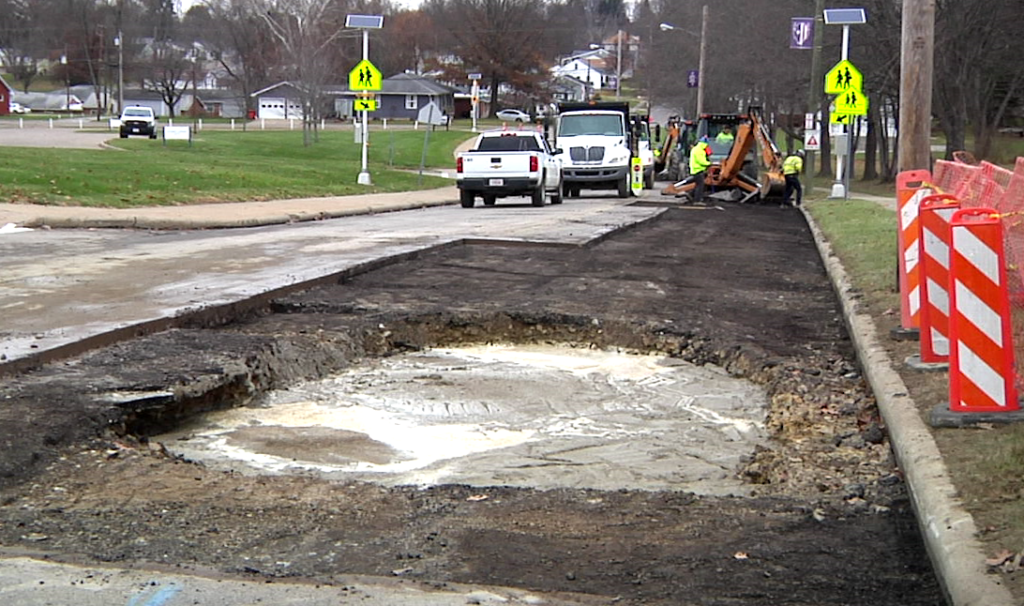 The City of Zanesville said it could be Friday before Blue Avenue opens to traffic.
Zanesville Water Superintendent Scott Bryant said that the roadway suffered extensive damage following a water main break Monday afternoon.
Bryant said water service was restored around 9p.m. Monday and a boil advisory remains in effect until further notice.
Bryant said they anticipate a lab analysis by Wednesday afternoon. Customers affected by the boil advisory will be notified when it is lifted.
Zanesville City Schools announced that the high school and middle school only are closed again on Wednesday.