Christmas In July at Dillon State Park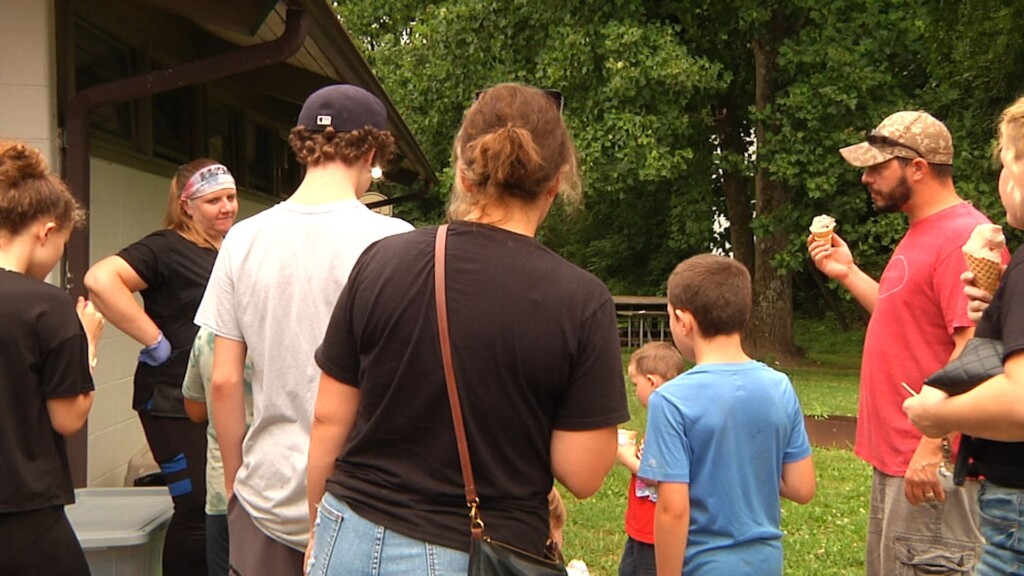 NASHPORT, OH- Dillon State Parked hosted their Christmas in July event today.
This event was filled with holiday summer fun. Participants could enjoy festive chocolate leaf making, have fun in fake snow, create eco-friendly ornaments, get a guided kayak tour, and to finish the night guests could enjoy watching a Christmas movie under the stars.
"Christmas in July really came back with full force last year, I came to the park last year and since then have really been trying to get more of these holiday weekends reinvigorated and have a lot more happening for the visitors and campers," said Michael Durst, a Naturalist at Dillon State Park
A highlight of the event was the Wild At Hart Wildlife Rehabilitation stand. They had animals for the kids to see, as well as other educational items for participants.
"Our Facebook page is a good place, just Dillon State Park, all of our events are up there tagged under the events page, a lot of times pinned on the top too if we have anything coming up, everything will be on that Facebook page, our Instagram page as well, and also our events get listed on the webpage on ohiodnr.gov," said Durst.
Dillon State Park wants to make the community aware that these kinds of events are taking place in the community for free, and that they hold events year-round, so there is always something happening for your whole family to go out and enjoy. For more information on the events and where to meet please visit their website or give them a call at (740) 453-4377.