Columbia Gas Mobile Command Center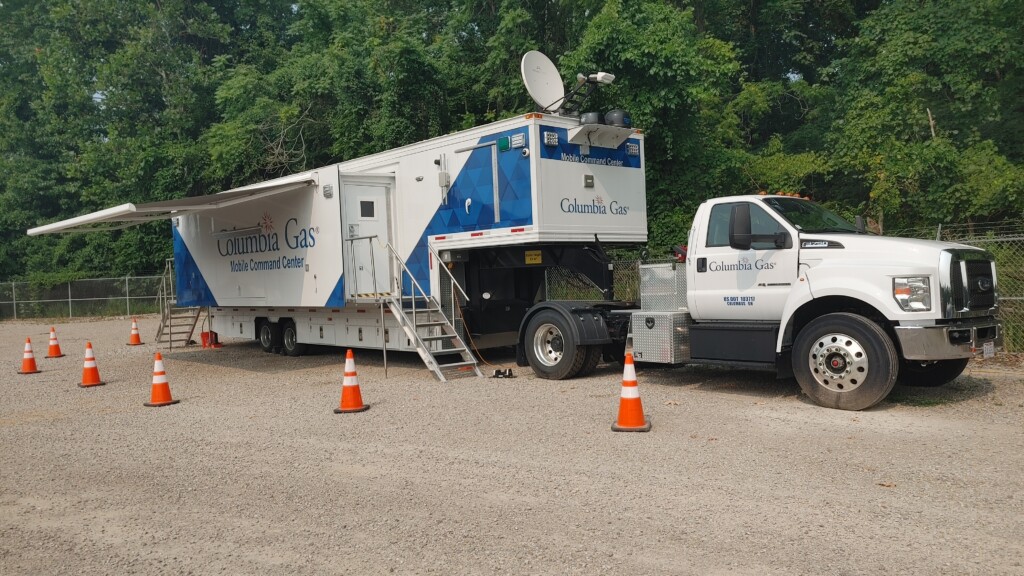 ZANESVILLE, Ohio – Many homes across Ohio have natural gas plumbed in, as an alternative heating source and Columbia Gas of Ohio supplies many of those homes through thousands of miles of pipelines.
Columbia Gas of Ohio Communication Manager Erica Chronaberry explained how natural gas outages can lead to large infrastructure repairs that require multiple crews and extensive communication capabilities.
"We're always looking for ways to improve emergency response. So in 2019, our parent company NiSource purchased three of these mobile command centers. And this one actually serves Kentucky and Ohio. It's mainly used for responding to emergency situations. We cover 61 counties in Ohio. We have over 20,000 miles of main pipeline in the ground. So this is a vehicle that provides tools and technology in emergency situations where we don't have our buildings around. So it provides a safe and secure location to do our work," Chronaberry said.
The mobile command center has the capability of communicating by satellite as well as connecting with all the major cell phone providers. The exterior has a large viewing screen that can visually communicate directions and locations to various crews. 
"It has a conference room, a small conference area," Chronaberry said. "So it really is an office on wheels. It has wi-fi capabilities, it has flat screens inside and out so it makes a meeting area outside, it has room for meeting inside. So really it does have all the capabilities of an office."
Columbia Gas uses the mobile command center for employee testing and training, showcasing public relations at community events, as well as providing convenient coordination at emergency events.
The mobile unit served well during last year's devastating floods in Eastern Kentucky.