County Employees Learn Active Shooter Response Training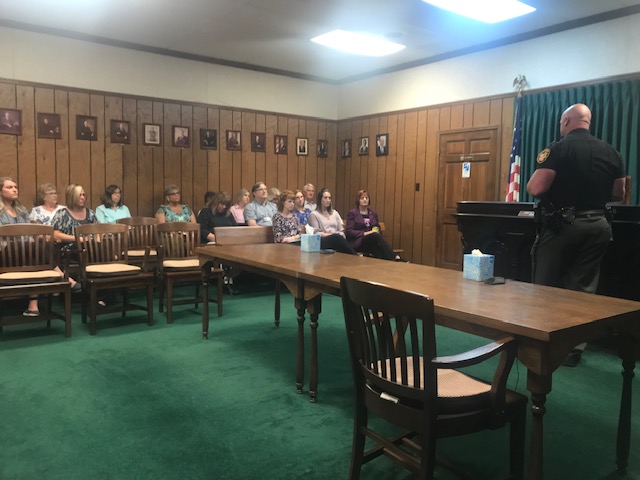 ZANESVILLE, Ohio – County employees gathered together in the Muskingum County Courthouse to learn about the number one active shooter civilian response training.
If there was an active shooter situation happening in the community, employees could have different options of survival using the ALICE plan. Sergeant Chris Merry with the Muskingum County Sheriff's Office said this type of training is to help community members know how to avoid being a static target.
"Basically waiting for the bad guy to either have a police intervention, which that may or may not come quickly. We'll come as quick as we can but ultimately people have to be responsible for their own safety and they are the first responder so we want to give them options as to how to minimize their exposure in the time that they are waiting for the police or waiting for that to happen," Sergeant Merry said.
ALICE stands for Alert, Lockdown, Inform, Counter and Evacuate. Sergeant Merry said this training helps the community as a whole to become a harder target for an active shooter.
"We kind of try to help out our county entities and stuff like that. We train all of our schools. All of our school resource officers are ALICE certified instructors so all the school kids are getting this training. Parents at home could probably ask their kids about the ALICE training and it can kind of help fill them in," Sergeant Merry said.
If you would like to learn more about ALICE or are interested in the training for your business or organization, visit their website.