Dog of the week Rizzo needs a home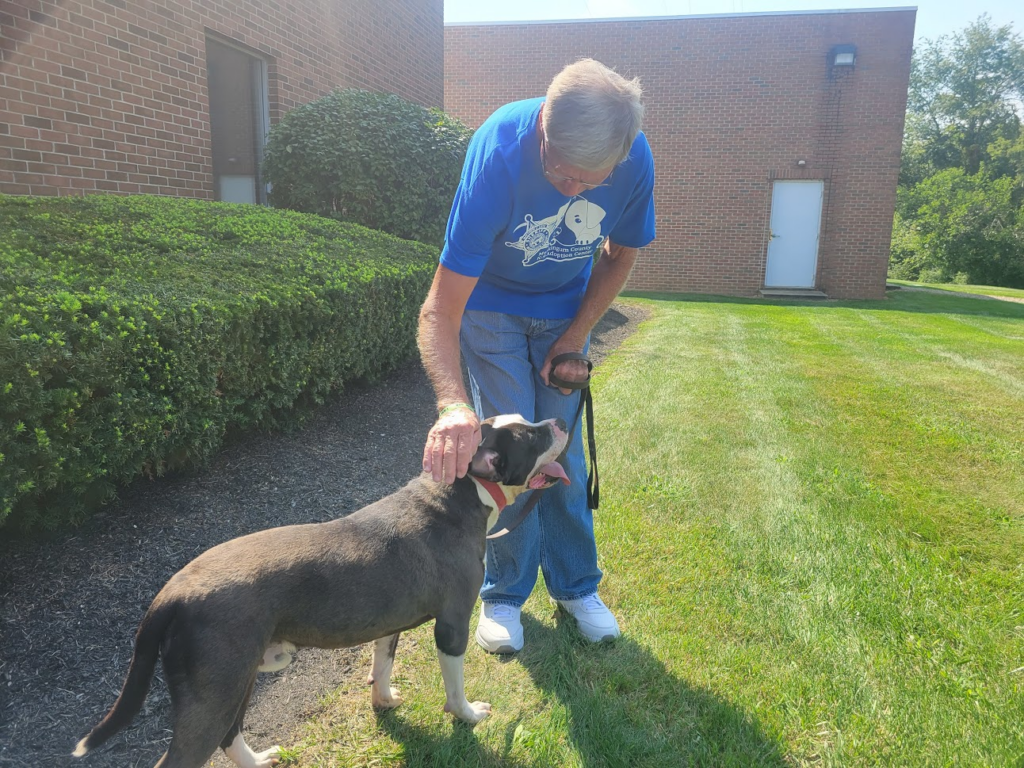 ZANESVILLE, Ohio–This week's dog has a lot of charisma and charm. Meet the terrier mix Rizzo.
He came to the Muskingum County K-9 adoption center in November of 2022 along with three other dogs known as the dream team.
Volunteer Doug McQuaid wonders why Rizzo hasn't been adopted despite the dog having a lot going for him.
"One of the things he does like to do is to ride in the car, he likes to sit on the front porch and sunbathe, and he loves laying on the couch. This would be a perfect dog, even though he's a little bit bigger, the perfect dog to lay beside you. So he just has so many things going for him. You just can't beat it. He's three years old. He is dog friendly as well. And so he just makes a great companion," McQuaid said.
There's nothing to worry about while walking Rizzo on a leash because he's dog friendly and won't pull too much. McQuaid says Rizzo will fit in with a family.
"He has energy to play, like someone who maybe even likes to run, walk or exercise and so forth. There's just different things that he would do that would fit right in with a family of any magnitude," McQuaid said.
If you're interested in Rizzo or adopting another dog, call the adoption center at (740)-453-0273 to make an appointment.
Submitted by WHIZ News Intern Alison Patton.