Drive-Thru Flu Shot Clinic Offered in Muskingum County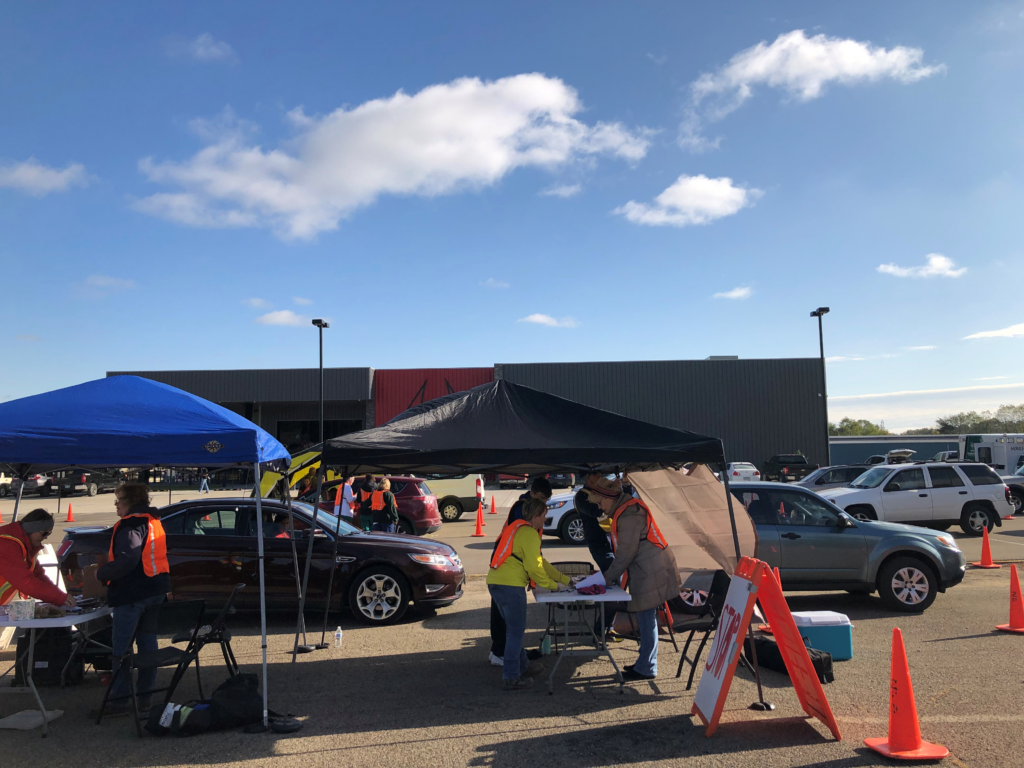 ZANESVILLE, Ohio – Autumn has arrived; and with colder weather comes flu season. Area residents had the opportunity to prepare for the upcoming season today, as the Zanesville-Muskingum County Health Department held a drive-thru clinic at the Southtown Gym.
Diana Zatto, with the health department, says the drive-up format is quick and easy.
"Part of what we want to do is see how quickly we can provide medical countermeasures to the community in the event of a real emergency. So, we take this opportunity to do that every year. One of the nice things about it is instead of going into an office, getting exposed to other people, and taking the time to get a flu shot; you can do it quickly. Its as easy as driving in and going out."
Dr. Jack Butterfield, Medical Director of the health department, says that flu season can last for months.
"It will extend through the Winter, actually into March. Generally, our worst months are January and February. But, its important to get prepared by getting your vaccine at this time. Generally, it takes about two weeks to work; so if you get it now you will be adequately prepared to prevevt it when we get into the worst of the flu season."
Medical professionals suggest that every person over six months of age receive a flu shot. The vaccine contains a "killed virus"; meaning that there is no danger of contracting the flu as a result of treatment. Another drive-thru clinic will be held on October 26 at the Dresden Fire Department, located on West 9th Street in Dresden, from 10 AM to 2 PM.