Franciscan Sisters of Christian Charity celebrate 150 years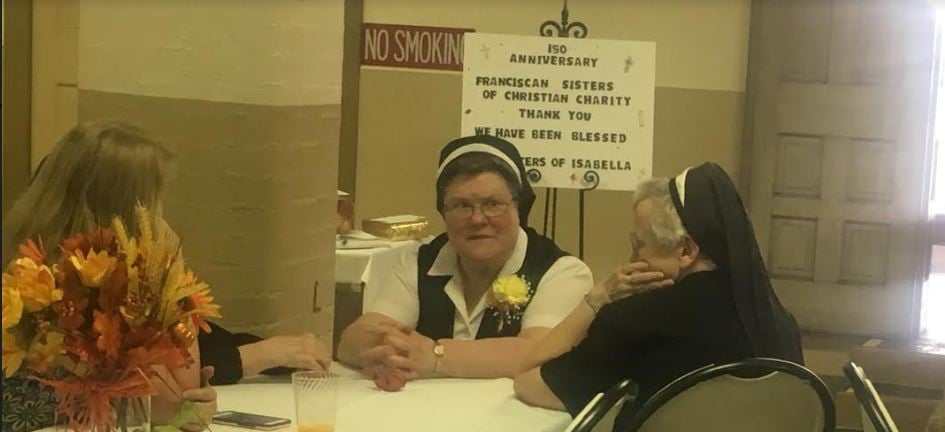 ZANESVILLE, Ohio – A wonderful gathering was held this afternoon at St. Nicholas Catholic Parish for the Franciscan Sisters of Christian Charity.
The celebration was put on by the Daughters of Isabella, and Sister Bernadette Selinsky said the recognition was very kind, and they appreciated the gesture. She said they try to be as authentic and wholesome as possible.
"They say it is a little token with what they can do with their gratitude. Many of these people that are here went to grade school and high school with our Sisters teaching them and they have known us all of their lives and they are just grateful so, they wanted to do this small token, which is definitely more than a small token," said Selinsky.
The Sisters are celebrating being in Zanesville since 1893, and the Sisters as a community for 150 years.
Sister Laura Wolf said, "It is very important to us that we continue to be a presence of our church and the presence of the Lord in this community. So we found new and different ways of serving. We have taught here, we have nursed here, we have done parish ministries here. Any way we can, to actually serve this community and all of Southeastern Ohio.
The Sisters were very grateful for the celebration, and they look forward to serving the community for years to come.