Greenwood Cemetery Memorial Day Service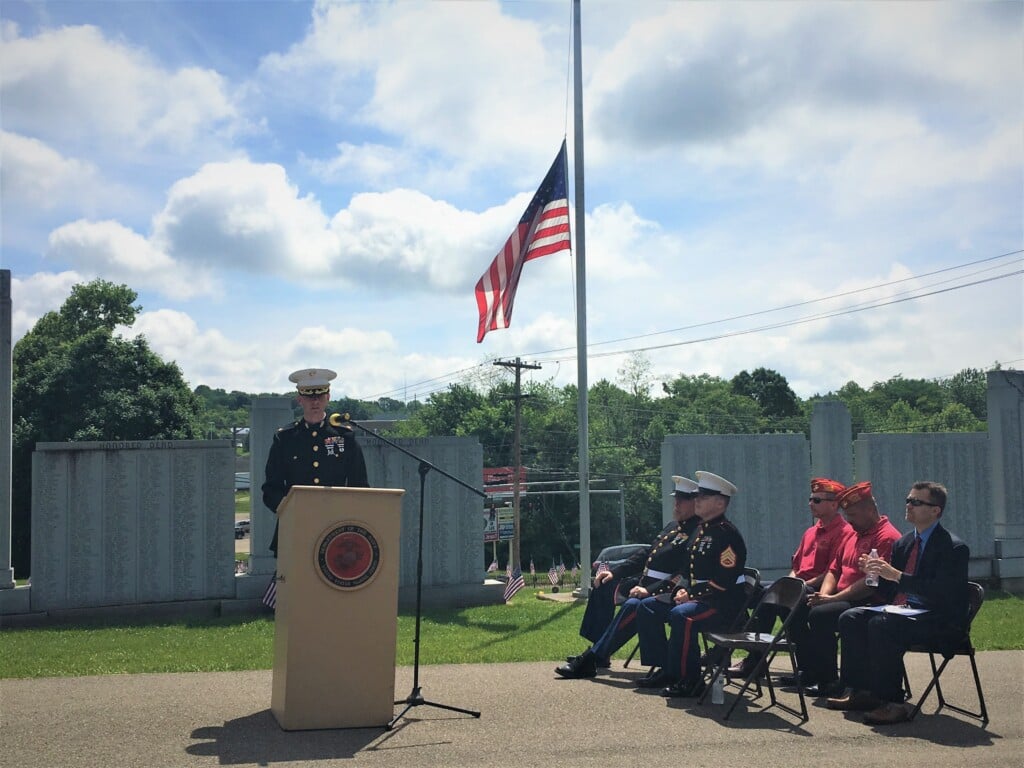 ZANESVILLE, Ohio – There was a Memorial Day Service Friday morning at Greenwood Cemetery to honor the soldiers that gave the ultimate sacrifice, and also soldiers in general.
United States Marine Major, Eric Williams was the guest speaker. His speech was about the history of Memorial Day, and some personal stories about the men and women he served with. Marine Corp. Retired Master Sergeant, Richard Bowers said it means a lot to have the community show up for the ceremony.
"We, every year take this time to reflect on the veterans that have served this country. Those that have paid with their lives and those that have just served and honorably served and it's just a day to reflect. It's not about sales or picnics, It's about taking time to show your respect." said Bowers.
At the service, they had United Methodist Church Reverend, Justin Williams and the music was by the Zanesville High School Band. They also read off the names of deceased veterans from Muskingum County, had a fire squad, and played Taps.
Bowers added "Well, I'm a Vietnam Vet, so I think back on those that I lost, who were there and you ask yourself, why are you still here. We're here to live in their place and to do the best we can. So it's about thinking of your buddies that didn't come back that make this what it is."
Members from each veteran group in the area were at the event. The service was beautifully done, and there was a great showing of community support.