Homeless Hands of Zanesville Receives Water Donation from local restaurant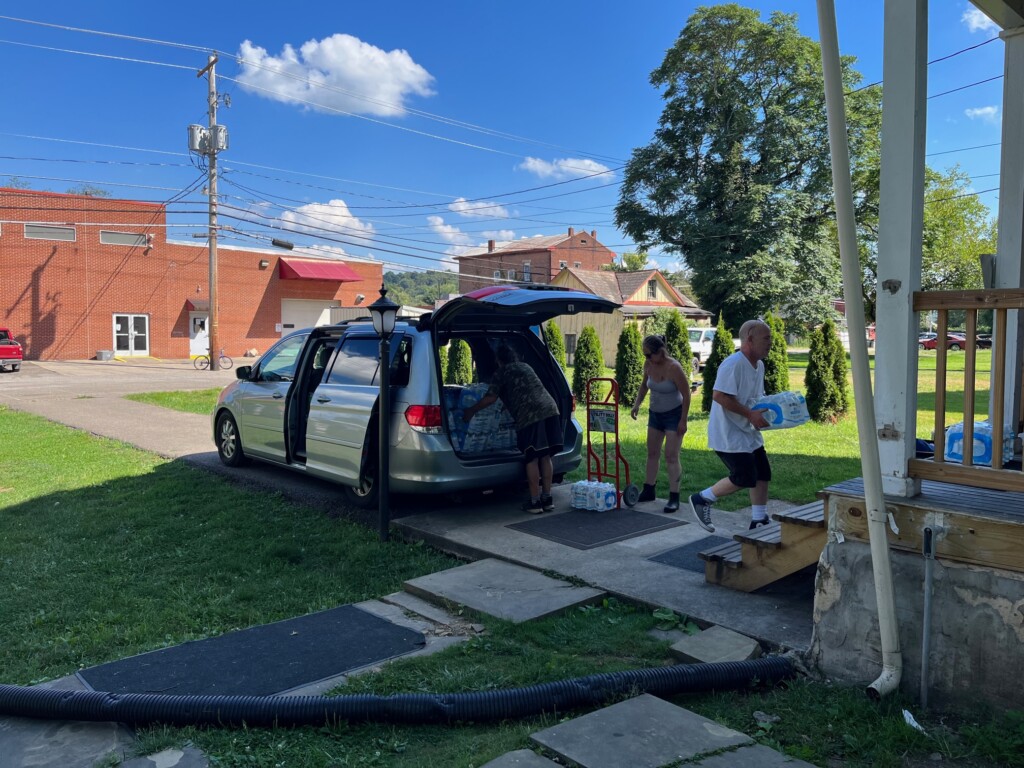 ZANESVILLE, OH – A local fast food manager decided to do his part in helping out the area's homeless.
Greg Grimes, manager at the North Zanesville Arby's, saw multiple posts on social media from Homeless Hands of Zanesville when they were almost out of water for members of the homeless community.
Grimes took matters into his own hands and reached out to Mandy Dennis, the general manager at the South Zanesville Arby's, for Arby's vs. Arby's Water Day on Tuesday.
Between the two stores, over 30,000 bottles of water were donated to Homeless Hands.
Tammy Clark, the executive director at Homeless Hands, said that this is an amazing thing Grimes did for them.
Clark said that Homeless Hands goes through 7 cases of water a day, even more when it gets hot out.
Homeless Hands helps around 100 people from the homeless community daily.
"We have about 300 on the streets." Clark said. "We don't see the same [people] everyday but they know we're here and they stop by, day and night."
For more information about Homeless Hands, head to homelesshoz.org