High School Students Volunteer for Lace Up for Kids Event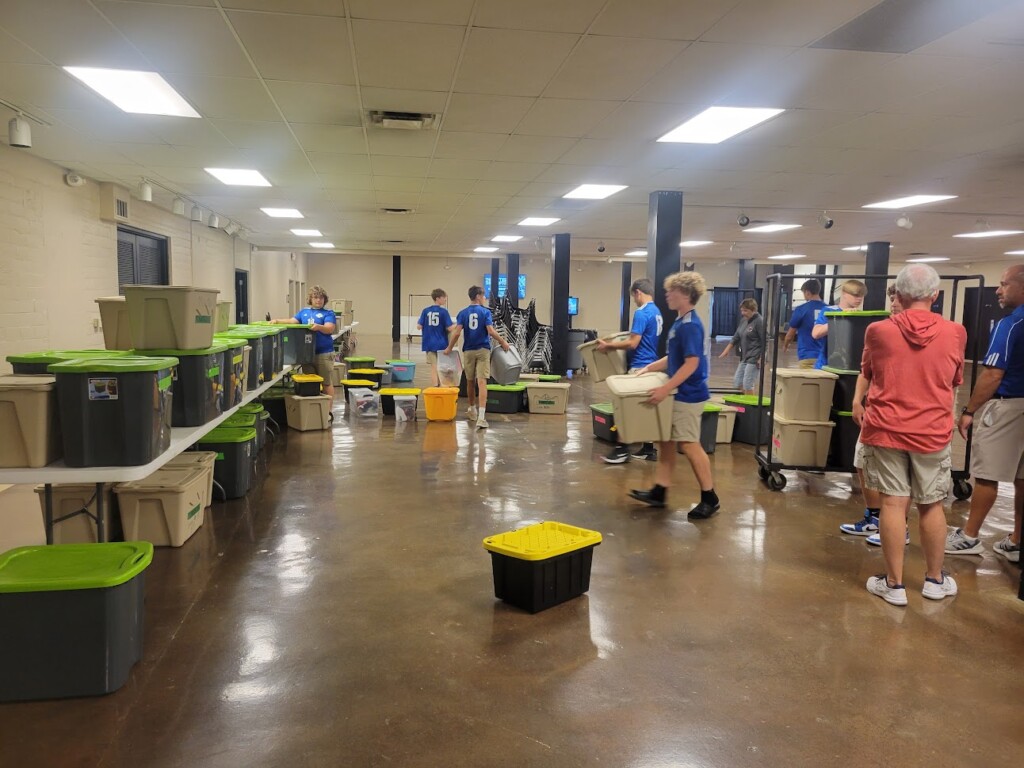 ZANESVILLE, Ohio–The West Muskingum High School soccer team unloaded trucks full of shoes at Secrest Auditorium for the annual Lace Up for Kids event. 
Registration took place in July, but those who registered will be receiving a free pair of shoes, a new outfit and a haircut on Tuesday. This is the 35th annual event for the first day of school. 
The co-chair for Lace Up for Kids Sue Thuma knows looking good for the first day of school is important. 
"Coming in and looking sharp, thinking sharp and getting ready to learn is important. And having everybody kind of equalized that first day," Thuma said. "We try to get them a quality pair of shoes that have ties or laces that can go for gym class and can last them a year. Many of our kids come back in the shoes that we've given them the year before; so you know we're doing a good thing."
The event is not only for kids starting their first day of school, but for community members to give back. West Muskingum soccer player Michael Hobbs is setting up stations and organizing items for Tuesday's event as a way to help the community. 
"Honestly this is my first year doing it and so far it's already been pretty fun to do," Hobbs said. "Helping out with kids is a pretty good thing to do."
A little over a thousand students will leave the Secrest Auditorium with a new outfit tomorrow for the first day of school.
Submitted by WHIZ News Intern Alison Patton.