Lorena Cruises Once Again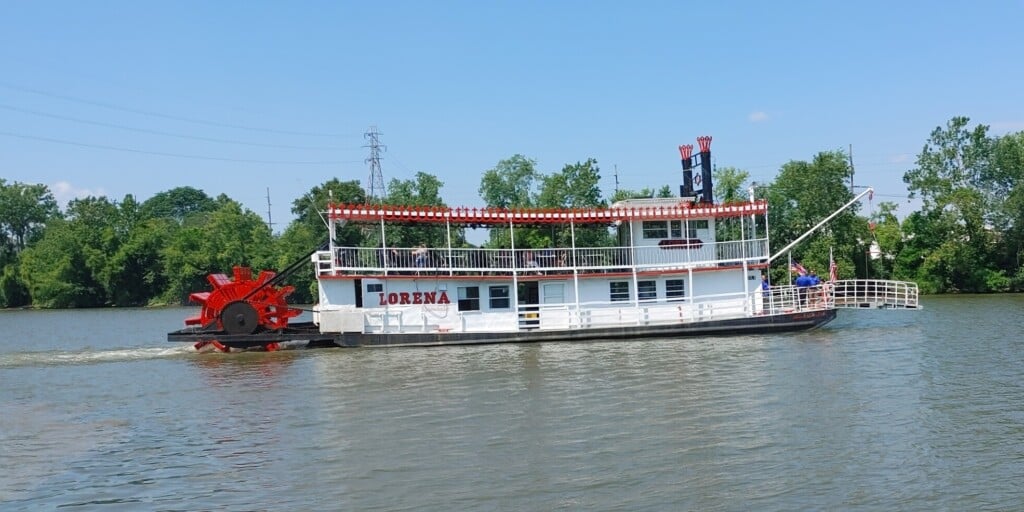 ZANESVILLE, Ohio – If you're looking for a fun, nostalgic way to create memories, you can take a ride along the Muskingum River on board the Lorena Sternwheeler.
The iconic boat has been an area landmark for several decades and is churning the muddy waters again during the summer of 2023.
Visit Zanesville Information Specialist Jordin Harmer explained what passengers can expect during a typical outing as well as some of the experiences guests can take away when they disembark.
"It's a fun, different experience in the area," Harmer said. "We definitely want to promote getting out on the water and getting fresh air and sunshine. Just something fun with your kids. It's an inexpensive option. We have lots of kids events, lots of senior events where things are discounted, so it's just a really fun day to get up, get out and go."
Although plans remain uncertain about the future of the Lorena, Captain Bill Page said there are two candidates being groomed to be sternwheeler captains for next year's cruise season. 
"We've put a lot of money and a lot of time and effort into the boat this year and she's absolutely beautiful," Page said. "It's running super and it's such an icon for Zanesville and we're so fortunate to have it. We lost it there for a year and I think that people have really come to realize how important it is to Zanesville. Come on down and take a ride and enjoy what the true value of what we have here."
You can find more information about scheduling and ticket purchasing at visitzanesville.com/lorena or by calling (740)455-8282 ext. 108.