Money raised at Buckeye Lake Polar Plunge for United Way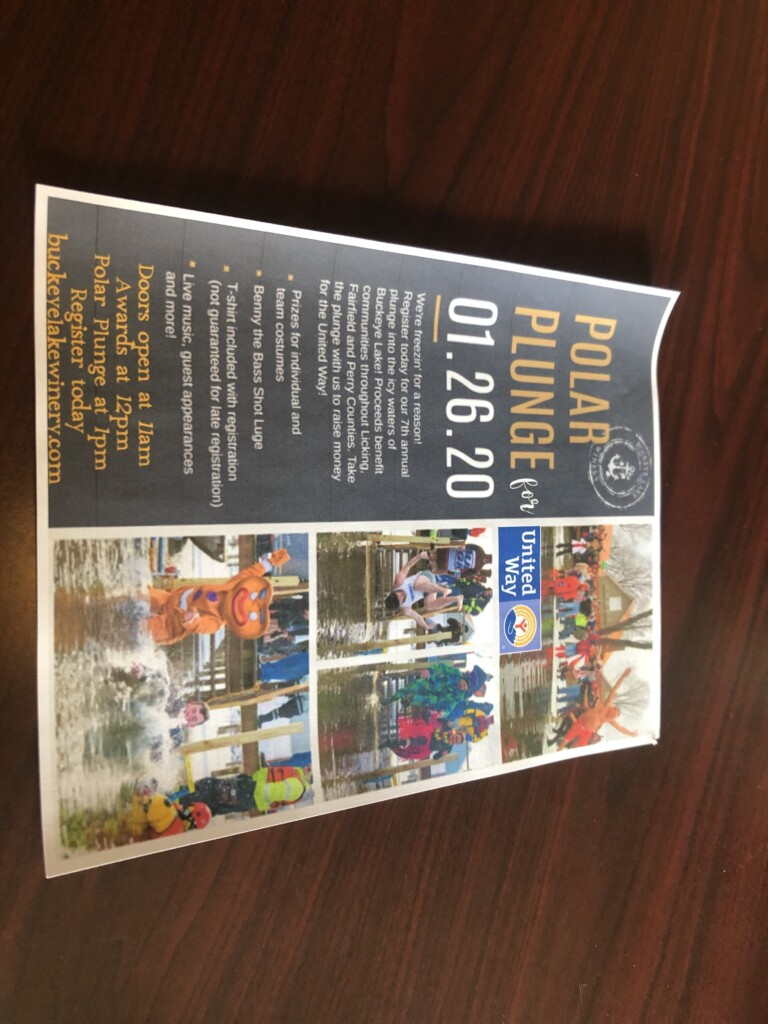 ZANESVILLE, Ohio – People at Buckeye Lake braved the cold Sunday afternoon for the Annual Polar Plunge for the United Way of Muskingum, Perry and Morgan counties.
Advanced EMT and FTO Lieutenant Nicole Dunn with Community Ambulance says the water wasn't deep but it was frigid.
"Brad Gibson, who is our operations supervisor, is the one who jumped into the lake yesterday. So they had a group of them together — they would have 4-5 people together and so there were some other people in Muskingum County that jumped as well and they walked down the dock and would come to the end of the dock and they all jumped at the same time. It wasn't very deep so — but it was cold."
Resource Development Director says proceeds from the jump went to United Way.
"I think it was really cool about Community Ambulance was — really, they didn't have much heads up. In terms, it wasn't even a month and I asked if they could do it and they jumped all over it because they clearly care about their community which is really cool. It was just money out of their own pockets that they donated to us and our community programming."