Multiple N.F.L players train local future players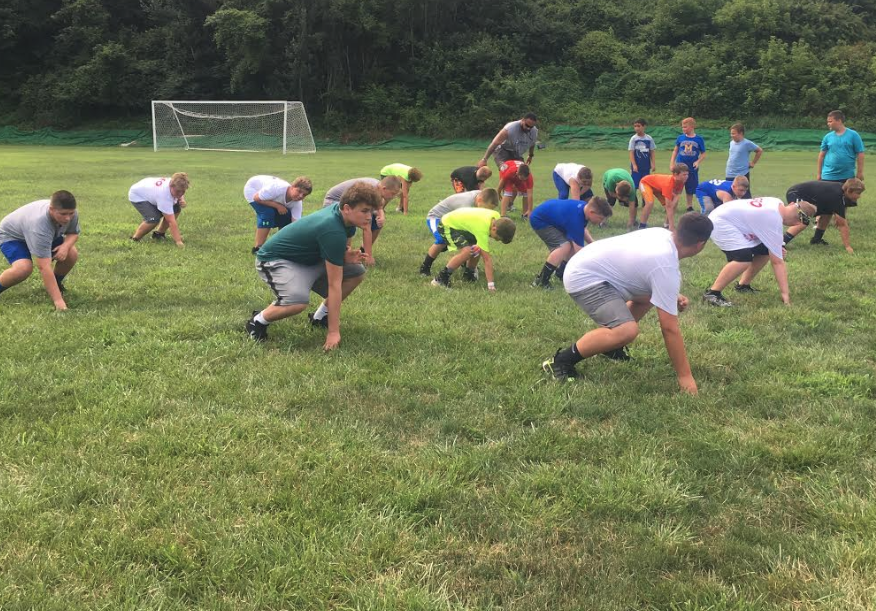 ZANESVILLE, Ohio – Future football stars are at Bishop Rosecrans High School Saturday, learning techniques from some big time athletes.
Cleveland Browns corner back T.J Carrie was there,as well as former N.F.L players, Buckeye players and division 1 football players. Future Stars Football and Cheer Camp Director, Andy Drabik said this offers a wonderful opportunity for kids to learn from the best and have a great day.
"The importance of this camp is to teach them that there is an opportunity for them to go to the next level. A lot of people in the Zanesville area don't think they can make it to division one program but these guys here are from small towns as well, so it will teach the kids to work at it, do a little extra effort and they can make it to the division one level," said Drabik.
Also, at the camp was three members from the Ohio University cheerleading team teaching young girls fundamentals of cheer. One instructor at the camp was former Buckeye, and N-F-L Alumni Brian Rolle. He said it is great to teach young kids the basic fundamentals of football and try to give them the drive to succeed.
"That is it, just to help kids understand the passion for the game that you have to have and teach them basic technique. They are kids, they are still learning, they are still molding in to who they will be. So, it is important for them to understand the basics, the importance of sportsmanship, playing together as a team and looking out for each other," said Rolle.
This was Drabik's fifth year running the camp, and he said he wants to keep giving kids the opportunity to succeed in such a great sport.