MCCF to Host Half Marathon and Pop and Pour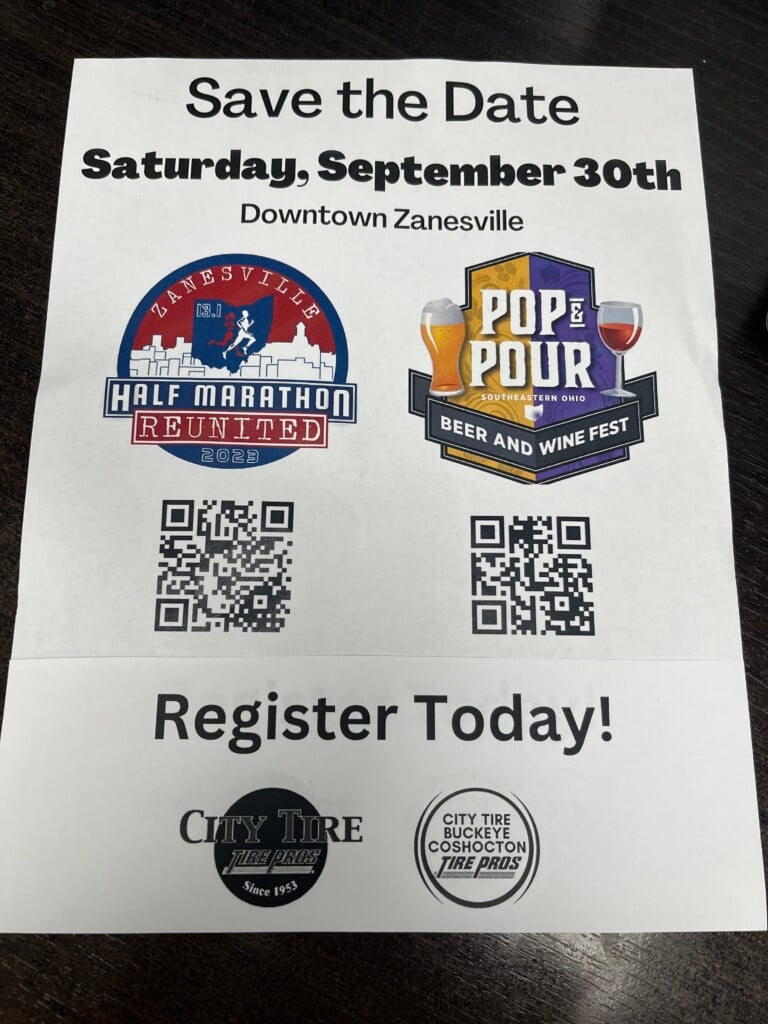 ZANESVILLE, OH – The Muskingum County Community Foundation is hosting their 4th Annual Half Marathon and 3rd Annual Pop and Pour Celebration on Saturday, September 30th. 
The races starting and finish lines will be at the Secrest Auditorium parking lot with the half marathon beginning at 7:30 A.M and the 5K at 7:35 A.M. The races are expected to finish up around 11:45 A.M. with the Pop and Pour event to follow starting at noon.
"We are encouraging everyone to participate," Said Hanna Luburgh Race Director for the Half Marathon, "There are so many ways to participate, you can run, volunteer, and of course we're always looking for sponsors." 
Proceeds from the half marathon as well as the Pop and Pour will benefit MCCF's Fall Grant competition for nonprofits. 
"Last year we were able to donate back to 10 different organizations." Said Lisa Karling MCCF Council president, she went on to say that the money donated to local nonprofits totaled $50,000.
To register for the race and to purchase tickets for the Pop and Pour head to mccf.org. Tickets for the Pop and Pour will be on sale in the near future.