Paws and Claws Benefit 2018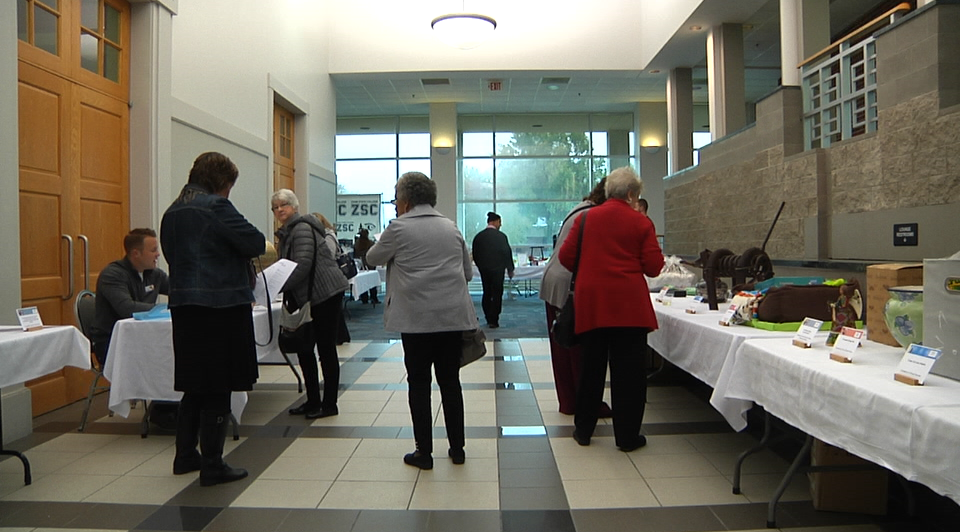 ZANESVILLE, Ohio – Raising money for the paws and claws.
The Animal Shelter Society held their Fall benefit Saturday night at Zane State College. The Paws and Claws Benefit is the largest fundraiser of the year for the shelter, and they had a good turn out of community members for the event. Doors opened at 5 p.m., dinner was at 6 p.m., and the live auction was at 7 p.m.
"We're here at the auction, we've started, doors are open. All of our items are out, are on display. We ended up close to 100 auction items. Over 100 silent auction items. We are pretty much sold out, we might squeeze in another person or two here yet this evening. But we're excited and ready to go," said Jody Murray, Executive Director of Animal Shelter Society.
Murray also said he was happy to see the community come out and support the shelter.
"Everything we make stays right here at the Animal Shelter here in town. We're a private non-profit. We do not get any local, state, federal government funding so we exist just by the generosity of the community so every dollar stays right here and we're excited for tonight," Murray added.
The Paws and Claws Benefit ran from 5 p.m. to 10 p.m.