Pet of the week: Rocker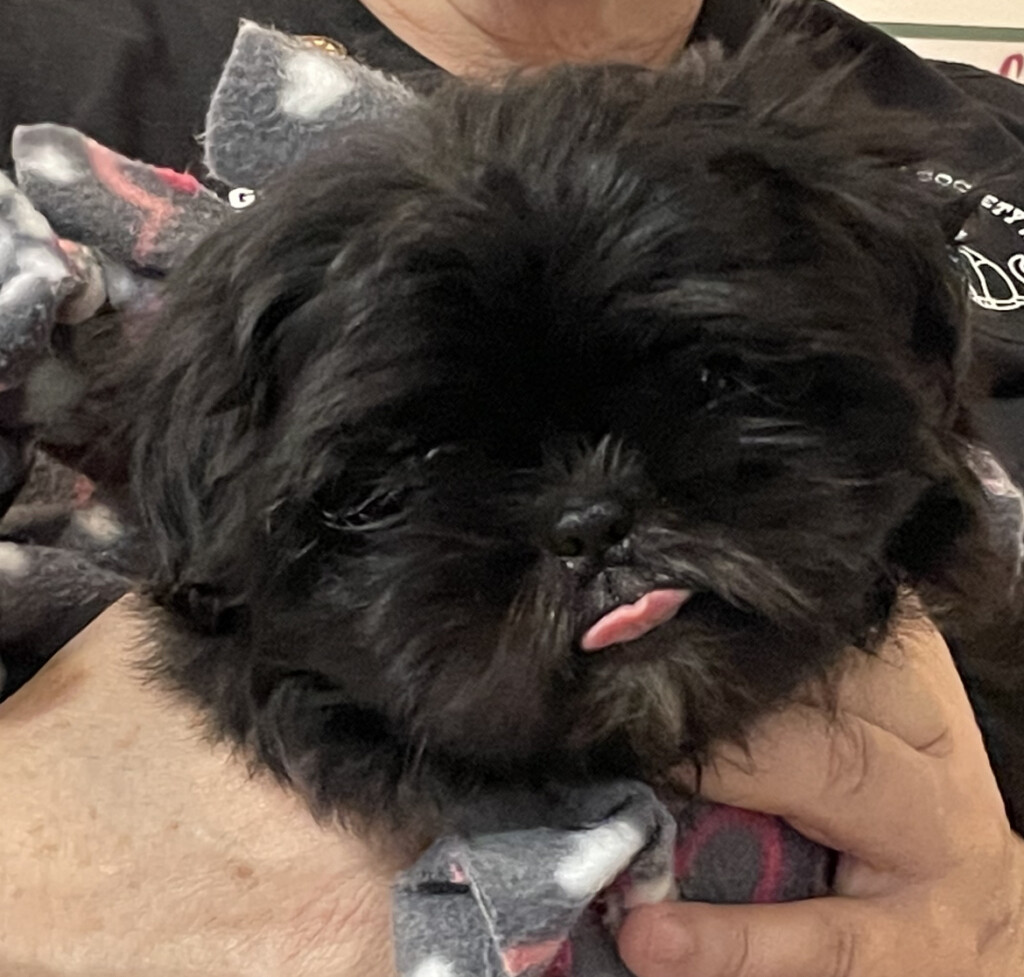 ZANESVILLE, OH – This week's pet of the week at the Animal Shelter Society is an adorable, small black and white puppy, that loves to play, and has a lot of love to give.  
Rocker is a Shih Tzu puppy who was found and brought to the Animal Shelter Society in April of 2023. Rocker weighs approximately four pounds. The inspiration for Rocker's name came from a man who has a lot of compassion for the shelter. 
"This is Rocker, you know we're going to talk about the event for…later, that's going on tonight, so we named him after Rocker McMillen and all that he does for us, so this is Rocker, he's just over two months old, we have him and his two siblings, his two sisters," said April Gibson, General Manager of the Animal Shelter Society.  
If you are looking to adopt Rocker or his sisters, it should be noted that Shih Tzu's require special upkeep and should be regularly groomed. Shih Tzu's typically have happy temperaments and would be a great fit for a variety of different households. 
"The applicant we're gonna be very careful with, you know this is going to be grooming, this is not just going to be an adoption fee and getting them into a great home but we're going to make sure of the care afterwards. You know we educate folks on these types of animals. It's gonna take a lot of care, they're great animals, they're great to travel, they're great for seniors, they're great for uh your young families um, he's gonna be a great addition but there's a lot of work and there will be finances involved with this type of adoption," said Gibson.  
McMillen Tire Service in Zanesville, Ohio has held a car show since 2014 that helps to raise money for the animal shelter. All of the money raised will go straight to the animal shelter. The event is held monthly on the second Thursday of every month from 6 p.m. to 8 p.m. and is packed with good food, music, a 50/50 raffle, door prizes and of course cars.  
"What we've all been anticipating…through the winter months, is Rockers…car shows that's gonna happen there at McMillen tire service on Beverly avenue from 6 p.m. to 8 p.m.,…all the proceeds do go to the animal shelter, we're very thankful for what McMillen tire and…the family does and Rocker is so compassionate about this, and so…you know stop out and see us, there's gonna be a food truck,…car shows,…I talked to Rocker this morning over 100 cars in this show, which is very impressive," said Gibson. 
If you are interested in adopting or helping the Animal Shelter Society, you can contact them at (740) 452-1077 or on their website. If you have the time, make sure to stop out at McMillen Tire Service for their monthly car show and help support the animal shelter.