Ribbon Cutting Ceremony at Path Behavioral Healthcare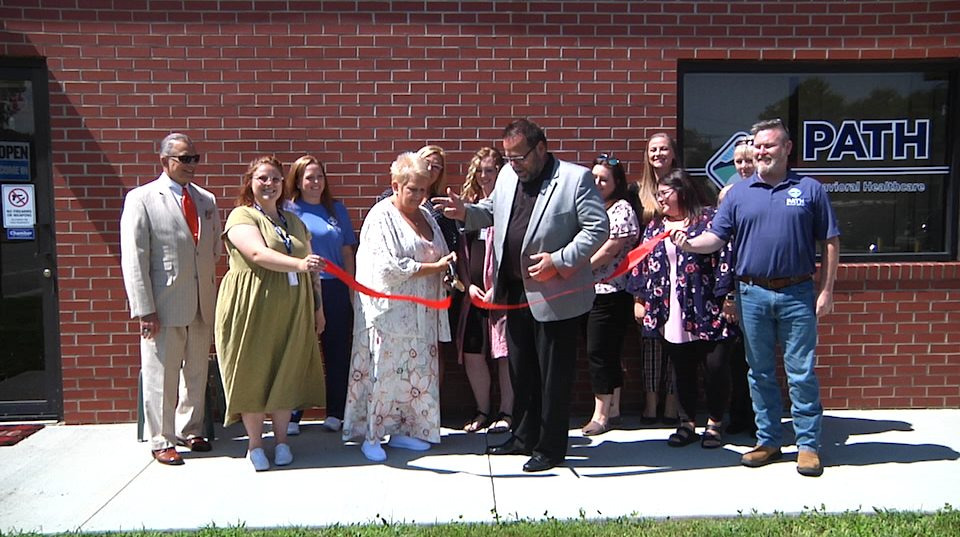 ZANESVILLE, OH – A new mental health office held its ribbon cutting ceremony.
Path Behavioral Healthcare held its ribbon cutting ceremony and hopes to serve the underprivileged in Zanesville. Path offers therapists, physicians, nurse practitioners and psychiatric services as well.
Julie Baker, the Business Development Coordinator at Path, said their mission is "zero barriers to care." Which means that Path accepts everyone regardless of a patient's age.
"Our mission is to serve the underprivileged," Baker said. "We primarily find ourselves in smaller rural communities and we have zero barrier care."
Baker also said what puts Path apart from other mental health agencies is that they are very people centered.
"We care about our folks." Baker said. "We strive very hard to get our people in for an appointment within a 72 hour window."
Path's new office is located at 379 Adair Ave. in Zanesville. The office is open on Mondays through Fridays from 8 A.M. to 5 P.M..
Additionally, Path will also offer later appointments for those who cannot make it in during the day.