S.T.A.R.S Campers Have A Sweet Thursday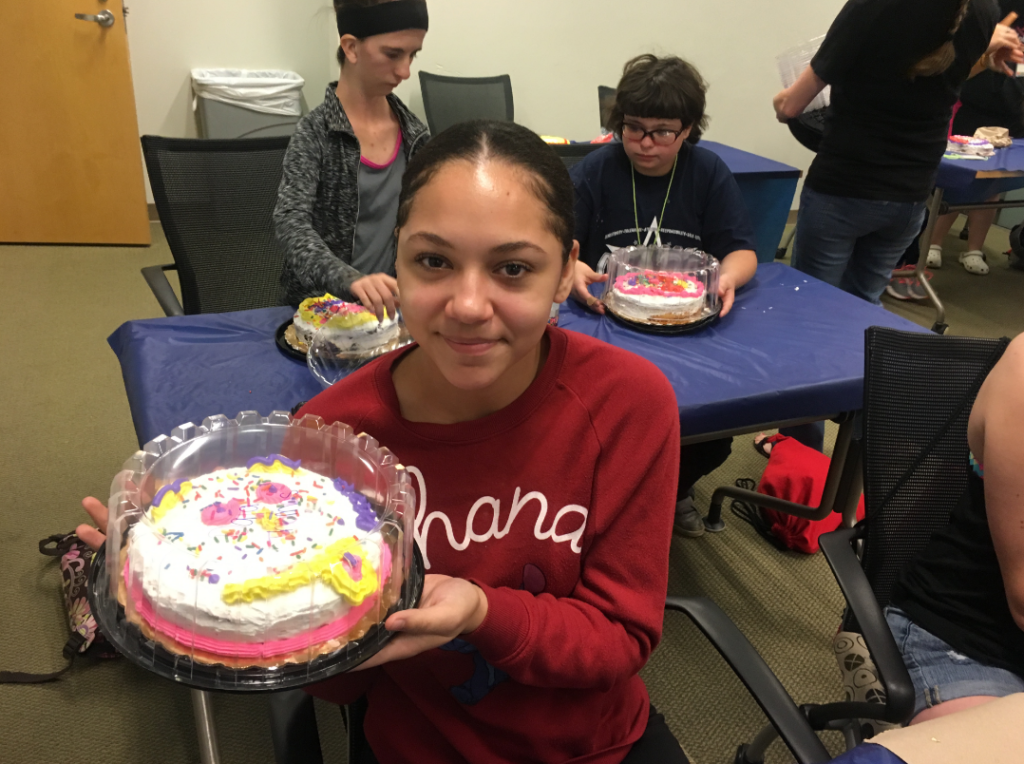 ZANESVILLE, Ohio – It was a "sweet" day Thursday at S.T.A.R.S Camp on the O.U.Z campus, as campers got to frost, decorate, and keep their own cakes.
The camp is to teach sensitivity, tolerance, responsibility, and self esteem to young girls going through junior high-school. The volunteer teaching the class was WHIZ's own Brenda Larrick, whose daughter is a counselor for S.T.A.R.S, and she said it's a great opportunity for young women.
Larrick said "I've volunteered several times myself. It's a great program. It's a great way to be able to learn things, experience new things, make new friends, meet new people, and also these ladies get the opportunity to be able to be on a college campus."
Camp goers Faith Lemon and Deja Thomas both love going to the S.T.A.R.S Camp, not only because it's fun, but it teaches them good life lessons. They also believe the camp gives women self confidence, which is important at their age.
Lemon said "When you're young like us, life can be hard on you sometimes and when you're in school and stuff, people can be hard on you and you don't really believe in yourself." while Thomas said, "I actually like S.T.A.R.S Camp and I'm a little sad this is my last year because there are a lot of fun activities and everything that we do, that are really exciting and interesting. "
Deja Thomas said she enjoys going to S.T.A.R.S Camp so much, she is highly considering becoming a counselor after she is too old to go to the camp.