Student, Teacher Art Show at Julie's ARTery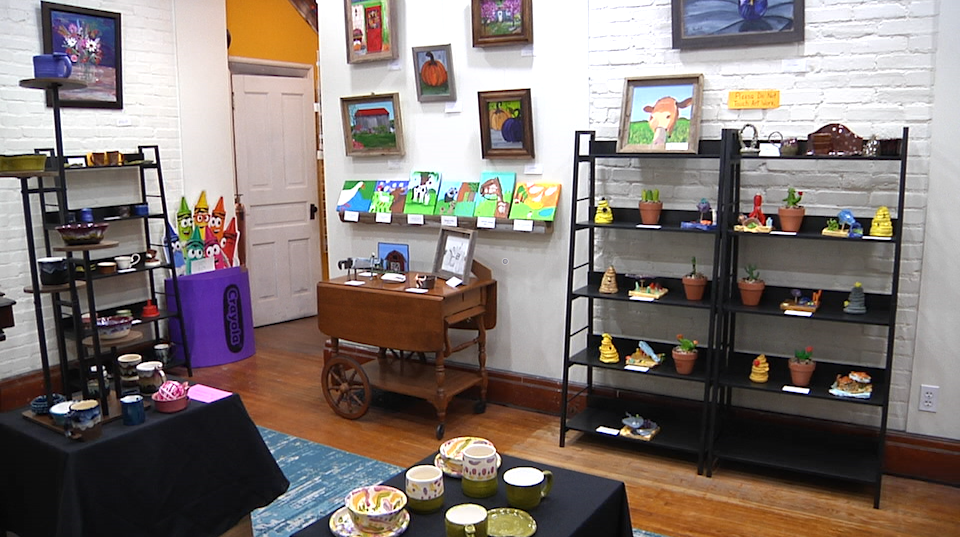 ZANESVILLE, OH – Julie's ARTery is hosting a student and teacher art show for the September First Friday Art Walk.
Students of all ages created pieces through different mediums of art from clay to oil painting. The teacher's also got in on the art fun by creating pieces with stained glass, ceramics, and crocheting.
Julie Goodall, the owner and instructor at Julie's ARTery, said this is the first time they have really focused on the teacher's artwork as well as their students.
"We're just celebrating a great summer session of classes here." Goodall said.
The ARTery will feature wheel throwing demonstrations, Bill Bird will be on the front porch of the ARTery doing stain glass demonstrations, activities for kids, and snacks will be provided.
There will also be other Artcoz members participating in the First Friday Art Walk. Maps will be available for those interested in seeing art from other Artcoz artists.
Julie's ARTery is located at 53 South 7th Street in downtown Zanesville and they will be open from 5 to 8 P.M.
For more information about registering for fall art classes you can head to juliesartery.com.