Water Main Break Causes Boil Alert in Southwestern Zanesville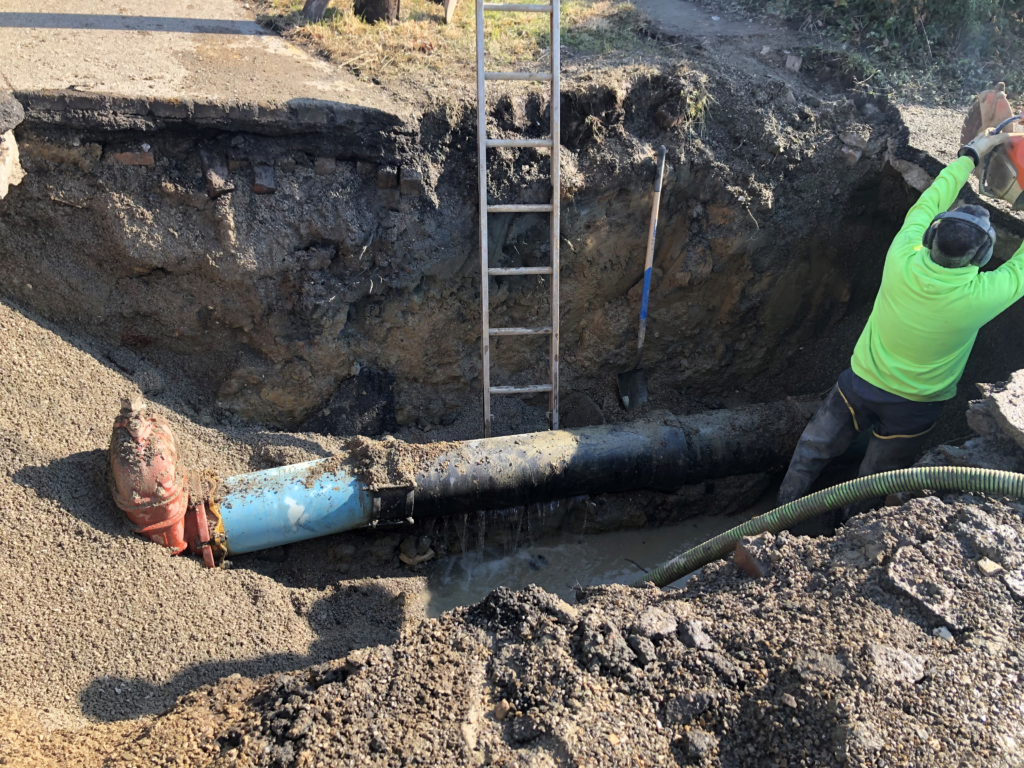 ZANESVILLE, Ohio – Residents and businesses in the southwestern
portion of Zanesville are under a boil advisory following a water
main break this morning. John Smith, City of Zanesville Metering and
Maintenance Supervisor, says the 12 inch cast iron pipe on Baker
Street was compromised; causing the Cliffwood water tower to lose
nearly 4 feet of its supply.
"We got a break on
a 12 inch water main and its our main feed-line to the new Cliffwood
tower up here, just a little north of us. We had a 12 inch pipe split
this morning on us and a call came in about seven. About the starting
time and a crew came out. We ended up getting the water shut down in
about 45 minutes."
Streets affected
include Westwood Drive, Walnut Drive, National Way, June Parkway,
Federal Avenue, Clay Street, Chester Avenue, Race Street, Arch
Street, Maysville Pike from Spence Avenue South to Clay Street, Baker
Street, and Pine Street.
"There's going
to be a boil advisory on in this area—the southwest part of town.
My estimation is that we've got about 15 hundred to 2 thousand
customers out of water right now. And, that boil advisory will be on
until the samples are taken and they come back negative; which could
be a day or two."
The cause of the
break is being attributed to the age of the pipe, which is nearly a
century old. Residents are advised to boil any water to be used until
it has been deemed safe to drink by authorities.