Dog of the Week: Meet Rucker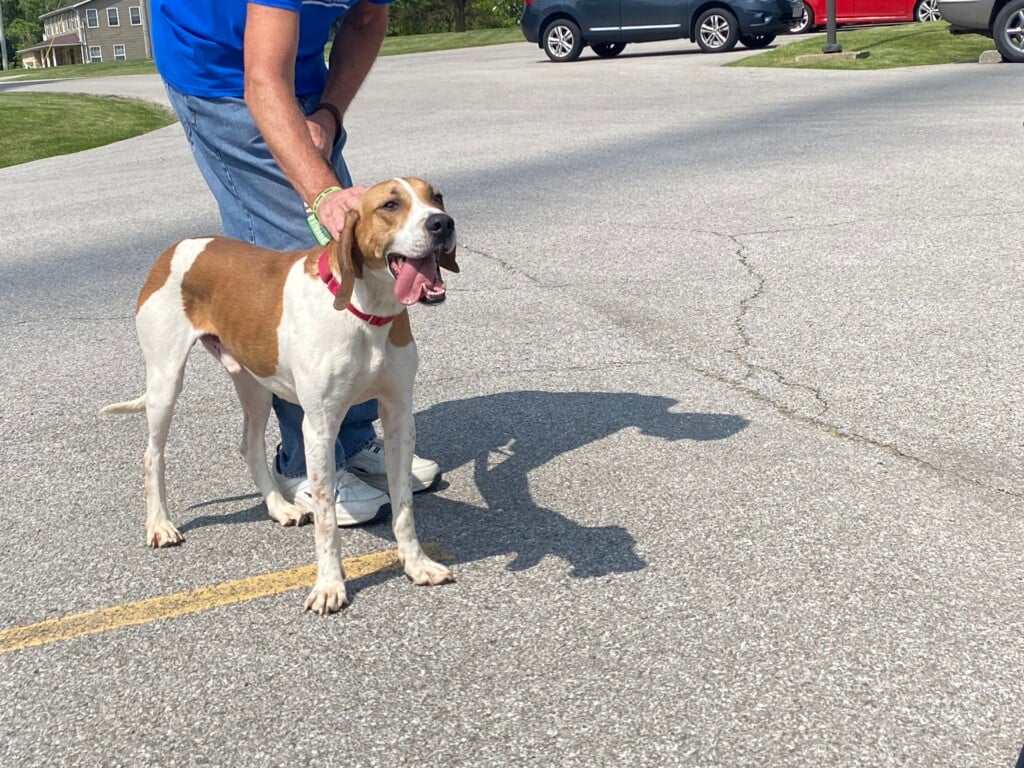 This good boy will surely not be a ruckus regardless of his name and he is looking for his forever home.
Muskingum County K-9 Adoption Center brought over a handsome dog named Rucker for the Dog of the Week. Volunteer Doug McQuaid got a chance to talk about all of Rucker's great qualities and the perfect home for him.
"Today we have with us Rucker, he is a male hound mix and approximately 2 years old. Very dog friendly, loves to go for walks does well riding in the car. He was actually at the farmer's market this past Saturday…A perfect home would basically be someone that is active, likes to go for walks, he loves to go for car rides and he also likes to just sit beside you," said McQuaid.
With the temperatures increasing, there are important precautions to take when being active with your dog. McQuaid continued to discuss the importance of keeping your dog cool for the upcoming spring and summer weather.
"This is a time to make preparations for your dogs and make sure it's going to be in the shade, we always say clean and good bedding is always welcome for your pet. If it is very hot outside, y'know how we sometimes get to where we need to go inside and relax a little bit and stay cool…Animals have the same situations with heat and cold that as humans do," said McQuaid.
It is important to keep our animals safe from the heat and hydrated. If you would like to get involved with the Muskingum County K-9 Adoption Center or adopt a great dog like Rucker you can visit their website.