Dog of the Week 'Never Meets a Stranger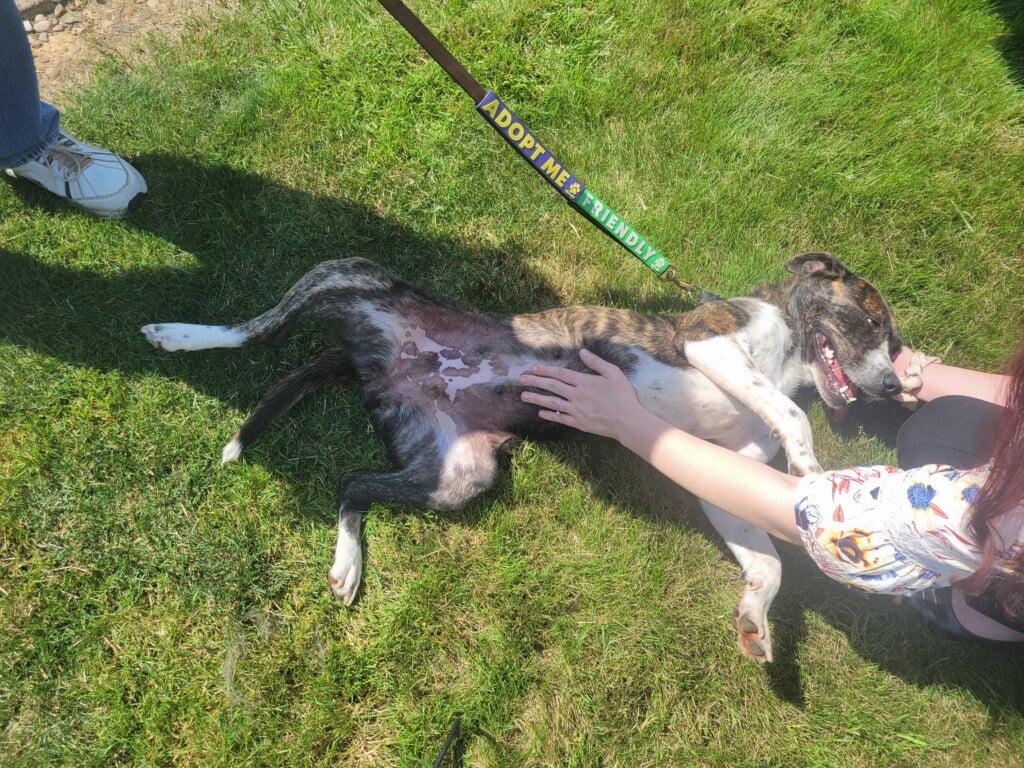 ZANESVILLE, Ohio–Fergie is our Dog of the Week and she has a big personality. 
Fergie is a one-year-old with a lot of energy. Volunteer at the Muskingum County K-9 Adoption Center Doug McQuaid said she is dog-friendly and people-friendly.
"She's very affectionate, very loving, outgoing. She gets along with anybody. She never meets a stranger. She's one of the volunteers' favorite dogs at the facility, so I'd say that means a lot," McQuaid said.
The terrier mix was brought in as a stray. According to McQuaid, Fergie likes to be around people and needs someone who is just as active and affectionate as she is.
"She's a dog who would like to lay on your lap. Even for a one-year-old and one that has a lot of desire to be with you," McQuaid said. "And that means a lot and that gives a lot to the personality of a dog, the time you spend with it is very important with it. I mean it makes it all what comes around to where it becomes a very good dog to be around other dogs and other people."
The adoption center still has its Dog Days of Summer going on, which means all adoption fees are $50 until July 31.  If you're interested in adopting Fergie or another dog, call the center to make an appointment.
SUBMITTED BY Alison Patton WHIZ News Intern.