Downtown Revitalization: Aiming Ahead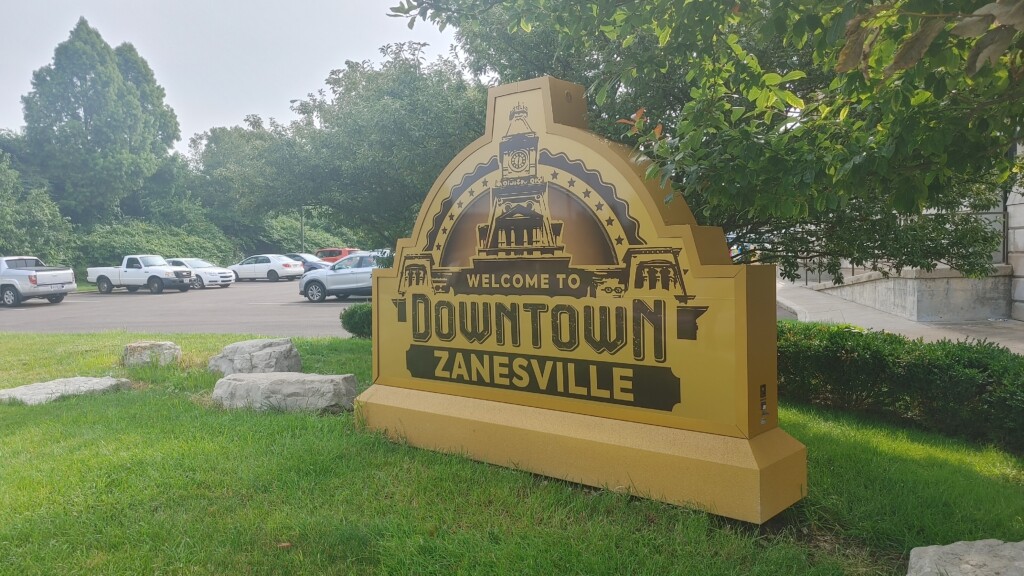 ZANESVILLE, Ohio – The Zanesville Downtown Association is making efforts to repurpose their distinct treasure trove of architecture. 
ZDA Manager Dana Matz explained the vision that is slowly being incorporated is to create a unique destination that provides an urban style feel to the heart of the city. 
"Ring Development. And he said when you get to your third ring of development, which we've seen, downtown started, and we went out and did the shopping centers and then we went out to Northpointe. And when you get to the third ring, things start coming back to the core. So very exciting. Zanesville has a long history. Many of our buildings in the downtown were built in the 1800s," Matz said.
Many of the buildings have been remodeled over the years, but today's developers are peeling away the makeovers to reveal the original craftsmanship that went into the construction.
"We're experiencing investment by younger folks in our community now. Folks my age and older remember what downtown was. And now what we're experiencing is what downtown will be." Matz said. "So we have beautiful downtown attributes for our community and if you roll back in time to when folks from the east were coming here, they viewed this area and downtown as the Hudson River Valley of the East, because of its natural beauty."
The northeast section of the downtown is a residential area that is also being looked at. So that the residents as well as the guests can benefit from the opportunities that are coming to the downtown.