Hillis Legacy Honored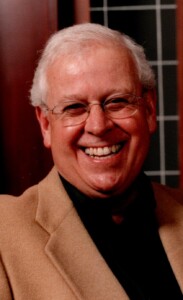 ZANESVILLE, OH — James A. Hillis, 82 of Zanesville passed away peacefully Friday, July 7 at Morrison House Hospice Care with his loving family by his side. He was born July 3, 1941 in Zanesville Ohio.
Jim, along with his brother Dave, owned and operated The Hillis Funeral Home for over 50 years before retiring in 2013. He served as President of Jaycees, St. Nicholas Parish Council, and Zanesville Daybreak Rotary, of which he was a founding member. Several members of the Day Break Rotary club had a chance to talk about James's life and the impact he made on them.
"He was one of our founding fathers and to think that just 2 weeks ago we had the opportunity to stand at this club with him and he was our first president and we do tradition, when we choose a new president and pending new president Mr. Hillis was the first person 2 weeks ago to pass the presidents pen on to Grant Stubbins, our current president. for day break rotary," Former President, Keeley Warden said.
While Alzheimer's may have robbed him of many memories, it never took away his sense of humor or his sweet, friendly demeanor. He had a beautiful smile and was truly a precious soul who never knew a stranger.
"I don't think you ever saw Mr. Hillis without a smile on his face and it wasn't a fake smile it was a contagious smile, it was just one of those smiles, no matter where you saw him whether it was in a restaurant or in Walmart. Wherever you saw Jim, when he flashed his smile at you, you couldn't help but to smile from the inside-out. Thank you to the Hillis family for what they have done for this community and we just hope that as Day Break Rotary, we continue some of the traditions and some of the caring that Jim had for this community," Warden  said.
James possessed a warm heart, quick wit, and gentle nature and valued his family above all else. His selfless commitment to serving the community will stick with us always.