New EV Charging Station Coming to Muskingum Co.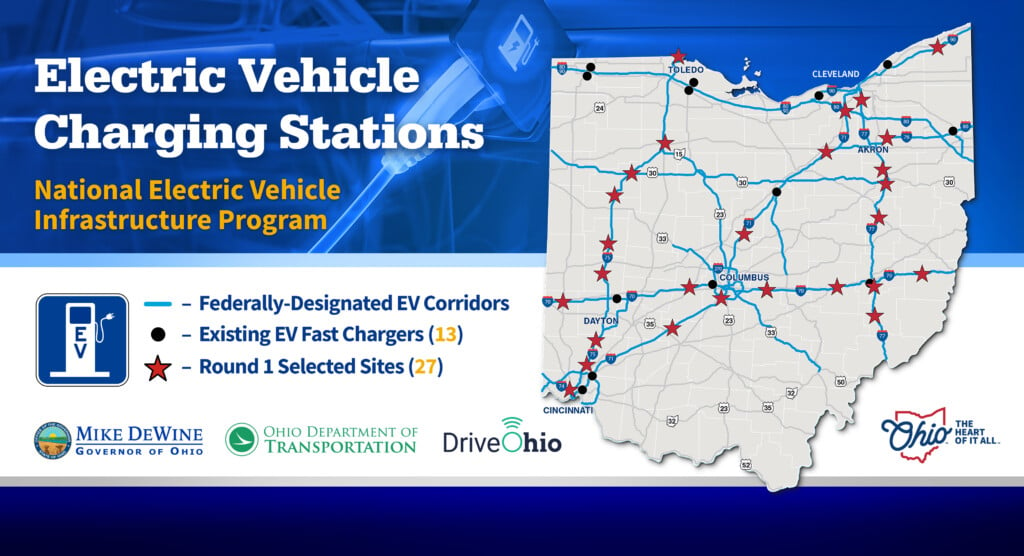 Ohio becomes the first state in the nation to announce charging station sites that will be developed as part of the National Electric Vehicle Infrastructure Program.
The 27 new electric vehicle charging stations will be built along seven of Ohio's Interstate corridors including I-70, I-71, I-74, I-75, I-76, I-77 and I-90. Each site will include at least four charger ports with 150 kilowatts for each port and will be accessible 24/7 with easy access to food, drink and restrooms.
In Muskingum County a charging station will be placed at the Sonora Road/Airport exit at the Best Western by Francis Energy. Over $733,000 was awarded for the project.
There are currently about 53,000 registered electric vehicles in Ohio, with that number expected to significantly increase in coming years.