Overdose Awareness Day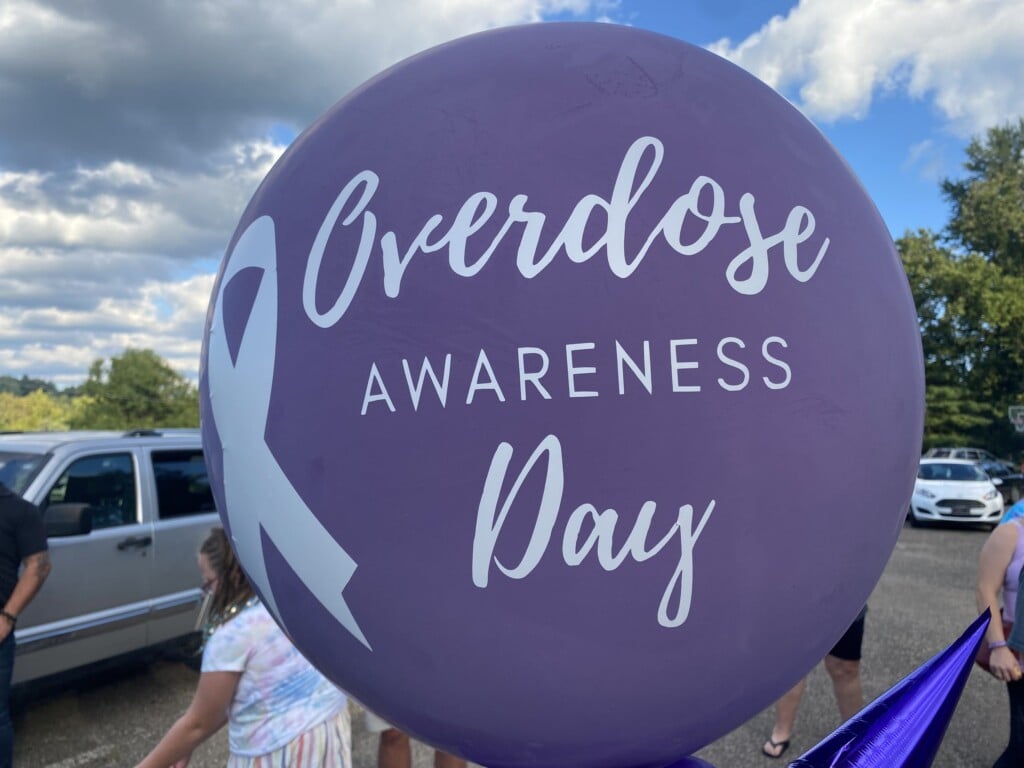 ZANESVILLE, Oh- The third annual Overdose Awareness Day took place Thursday evening in front of the Muskingum County Courthouse steps on Main Street.
Families gathered to remember their loved ones they lost and come together to try and prevent anyone else from losing someone to drug overdose.
Police Chief Scott Comstock was one of the guest speakers sharing his words on overdose awareness day.
"Recognize the problem and pursue treatment. There's a lot of avenues to pursue. They are going to need the support of their family. It's a challenge and it's something that we see daily and the people that we are dealing with are not always very receptive to law enforcement for various reasons. The biggest thing we've learned from this is it is such a broad and outreached spectrum of people that are affected by this- it could come from anywhere. Breaking down the stereotypes and the stigma has been the key," Comstock said.
The event had a successful turnout with this being the first year in front of the courthouse. There was flower pot decorating, locks of love placement, music, an in memory banner as well as Narcan training.
Mother and Grandmother, Tessie Wilson, shared her story of how she has lost a loved one to an overdose.
"My youngest daughter passed away December 4th, 2018 from an overdose. She had overdosed earlier in the year and we thought she was on the right path and everything and was doing really well and next thing I know she has passed away. I just encourage everyone that has a family member that is concerned or has addiction problems to carry Narcan. I don't and I will after today. It's just important that you do everything you can because they might look like they're on a straight and narrow path but you never know the next day it could be something else," Wilson expressed.
Community, family and friends are invited to a support education group starting on September 6, 2023 at the Zanesville Muskingum County Health Department for an hour of education, support or just to be in a room of like-minded people who understand what you are going through.
For more information you can contact Monica Batteiger at The Zanesville Muskingum County Health Department.